Blog
Earth Day 2022 - A Time to Reflect
2022-04-22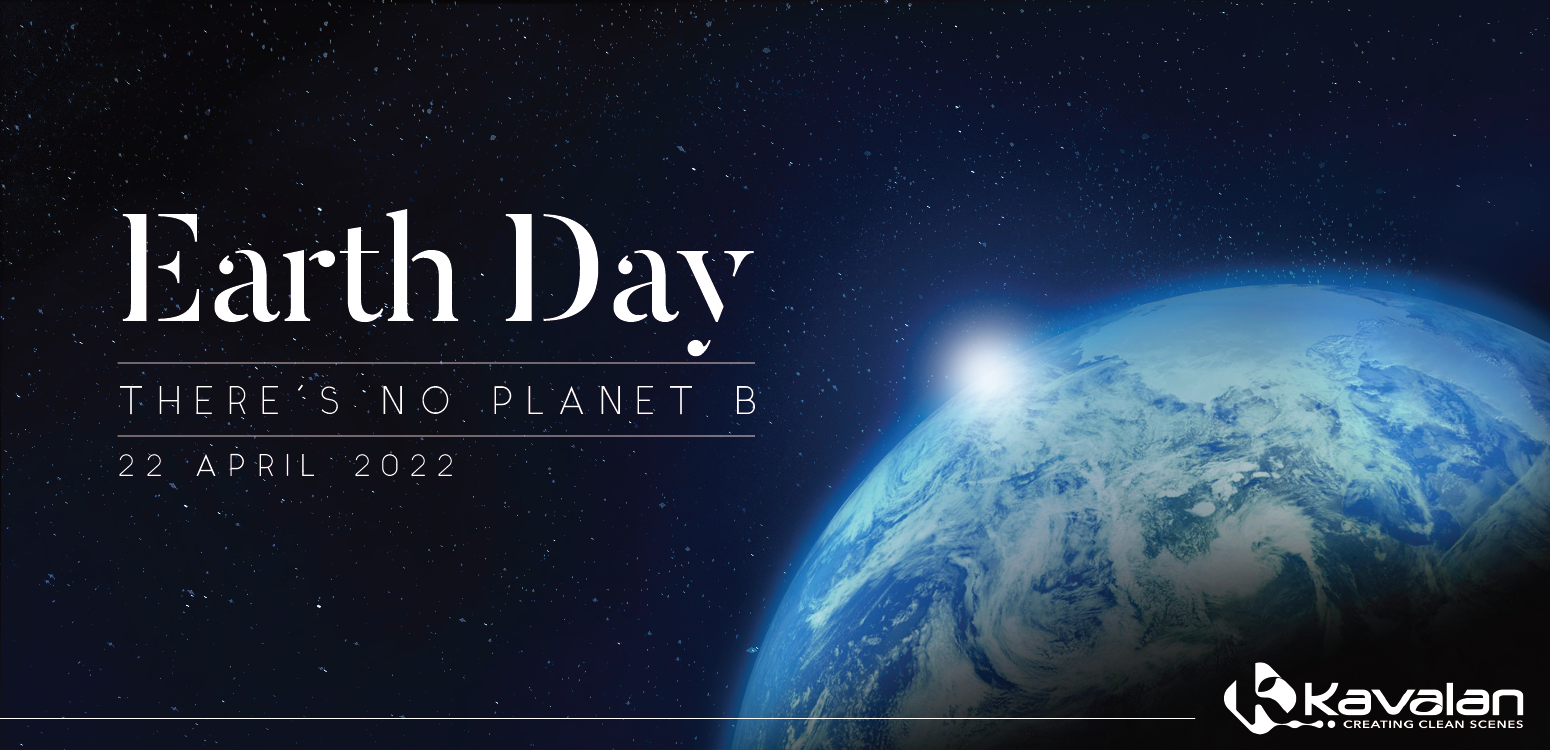 This Earth Day, we're reflecting on the ways in which we can reduce our impact on the planet's resources and how we can encourage others to champion this year's theme to #InvestInOurPlanet.
EarthDay.org comments that "unless businesses act now, climate change will ever more deeply damage economies, increase scarcity, drain profits and job prospects, and impact us all." It is the perfect time for our industry to come together this Earth Day and make a change.
Reducing your impact on the planet's resources
The world over, humans are guilty of consuming the planet's resources at an unsustainable rate and urgently need to curb our strain on resources. The World Wildlife Federation (WWF) recently found that during the COVID-19 pandemic there was a 9.3% reduction of the world's ecological footprint, a result of a decrease in wood harvest, CO2 emissions and fossil fuel combustion.
Whilst this seems like a positive step, arguably we had not chosen to slow down but were forced by a pandemic. As we begin to move on from COVID-19 humanity is still using nature 1.6 times faster than the world's ecosystems can keep up with. We're currently faced with an ever greater need to adapt to new habits such as travelling more responsibly, eating more sustainably and supporting sustainable companies.
Did you know that PVC is the most environmentally damaging plastic? PVC banners are so degraded by processes involving solvents and other toxic chemicals, they're rarely able to be recycled so end up in landfill or are incinerated.
There are two major issues here. Incineration produces huge amounts of dioxins and furans that are released into our atmosphere, causing cancer, reproductive and developmental problems, and also damage to our immune systems. Then hydrogen chloride is released, causing even more negative health impacts, but it also increases soil acidity which then corrupts all land and water ecosystems across the planet.
And with landfill? Well, PVC doesn't readily degrade, instead it gives off leachates, and the same dioxins and furans which contaminate our groundwater, rivers, food chain and our water sources. It's no surprise that microplastic pollution has now, gruesomely, been found in human blood for the first time; half of the donors in the study had PET in their blood.
Doing more with less
At Kavalan, we understand the monumental threat plastic waste poses to the environment, but through our PVC-free banner range our mission is to lead the large format printing industry forwards in creating innovative, environmentally friendly materials that help our customers succeed but also help our planet heal.

Earth Day is a great reminder that individuals, businesses and governments need to come together to preserve, protect and invest in our planet.
KAVALAN's committed to providing high-quality, high performance materials that protect the environment and play a part in securing the future of our planet, but we must all encourage one another.
So how do you plan to #DoMoreWithLess and #InvestInOurPlanet?
Visit EarthDay.org to find out more information on the events, activities, and what you can do to make a difference.
Find your nearest distributor in KAVALAN's distribution network here, and join the green revolution now. Go PVC-free, go for Kavalan!