Blog
Earth Hour 2022: Beyond Sixty Minutes of Sustainability
2022-04-11
KAVALAN is committed to playing a role in safeguarding the future of our planet, an ethos echoed in the theme of this year's Earth Hour, Shape Our Future.
On Saturday 26th March, 192 countries and territories stood together in support of our planet. As well as millions of individual supporters around the world, global landmarks including the Empire State Building, Eiffel Tower, Christ the Redeemer and Sydney Opera House all switched off their lights at 8:30pm to demonstrate their commitment to a greener future.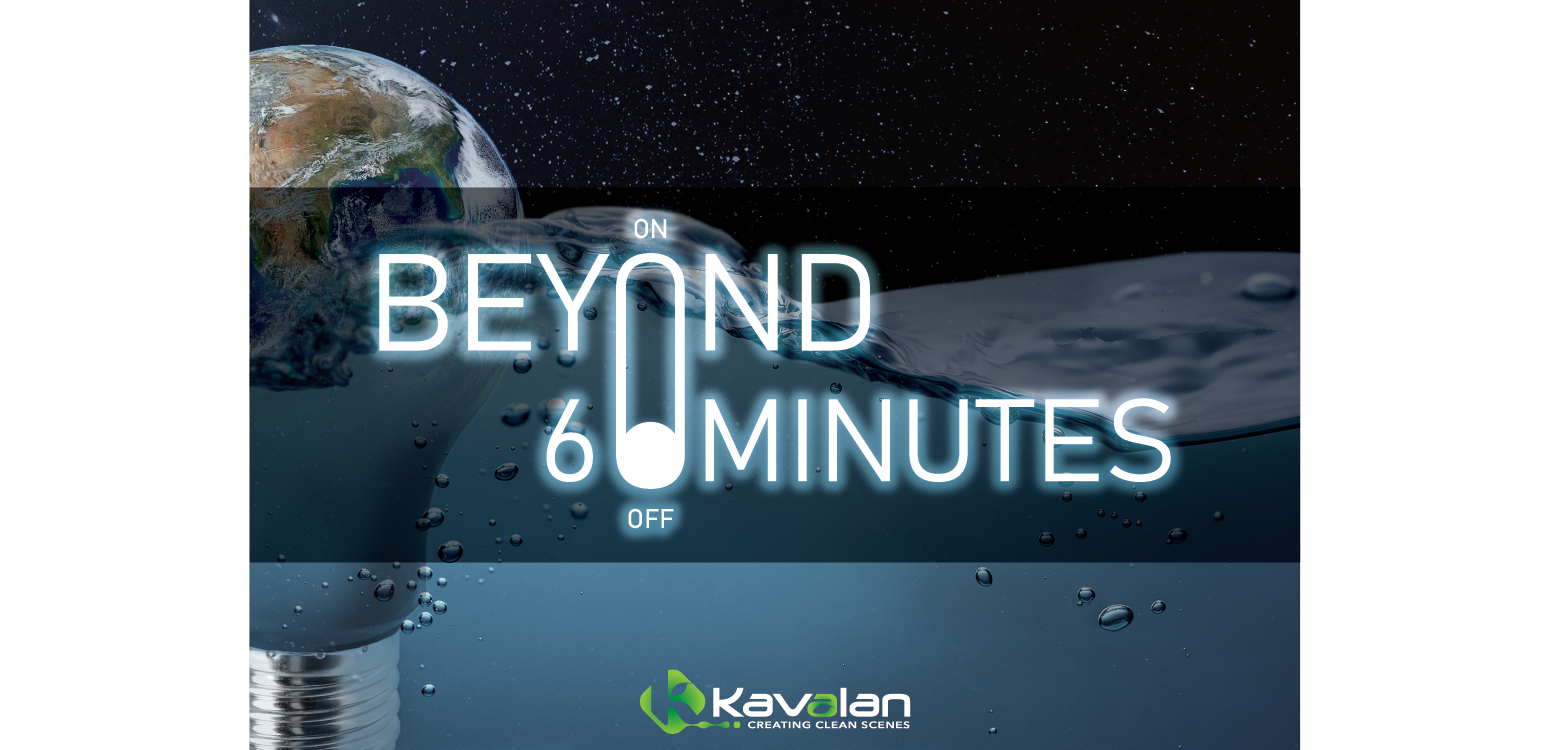 What is your carbon footprint?
It's more important than ever for individuals and companies to play their part in leaving behind a better planet for our children. We all have a carbon footprint - do you know what yours looks like? There are eco calculators available to see the amount of carbon your lifestyle generates, such as WWF's My Footprint calculator. Through a short questionnaire, the calculator assesses your diet, travel, living space and belongings to provide you with your unique footprint in tonnes. Yes, you read that correctly - tonnes. It also shows how your carbon footprint compares to the UK's and world's average, as well as your local postcode.
The figures from eco calculators can be daunting and it's sometimes hard to gauge what the amount actually represents. KAVALAN's web- based Eco Calculator takes the guesswork out of going green. It uses comparison data from impacts such as water consumption, global warming and human carcinogens to generate real life examples of the carbon you're saving by choosing a KAVALAN product. For example, it can tell you that 10,000 square metres of KAVALAN Butterfly360 will save the equivalent amount of CO2 emitted during 13 single economy seats from New York to London.
Going beyond the hour
Taking part in Earth Hour each year is a fantastic way to show you care, but there are daily ways in which you can also reduce the impact you make. Earth Hour has compiled 10 simple ways we can all go 'beyond the hour' to shape a brighter future, and do more with less. These include:
● Eliminate plastics
● Eat more sustainably
● Save water
● Be a conscious consumer
Read the full list and find more information on Earth Hour's website here.
Achieving your green goals
To see how our PVC-free banners and textile replacement products can help you accomplish your sustainability goals, simply choose a KAVALAN product of your choice, your preferred unit of measurement and quantity. A personalised PDF report will be emailed straight to your inbox. It's a great opportunity to see the positive impact your choices could make.

KAVALAN's committed to providing high-quality, high performance materials that protect the environment and play a part in securing the future of our planet. Go PVC-free, go for Kavalan!
Find your nearest distributor in KAVALAN's distribution network here, and join the green revolution now.