Press Release
Celebrating 12 Years of Environmental Innovation
2023-06-29
Kavalan is twelve years old! As we celebrate our birthday, we are also reminded of the urgent need to address the growing impact of climate change. Businesses continue to play a crucial role in shaping a sustainable future for generations to come, and our commitment to developing high quality PVC-free materials has always been at the heart of our mission. What better way to celebrate our birthday than to reflect on our incredible journey so far!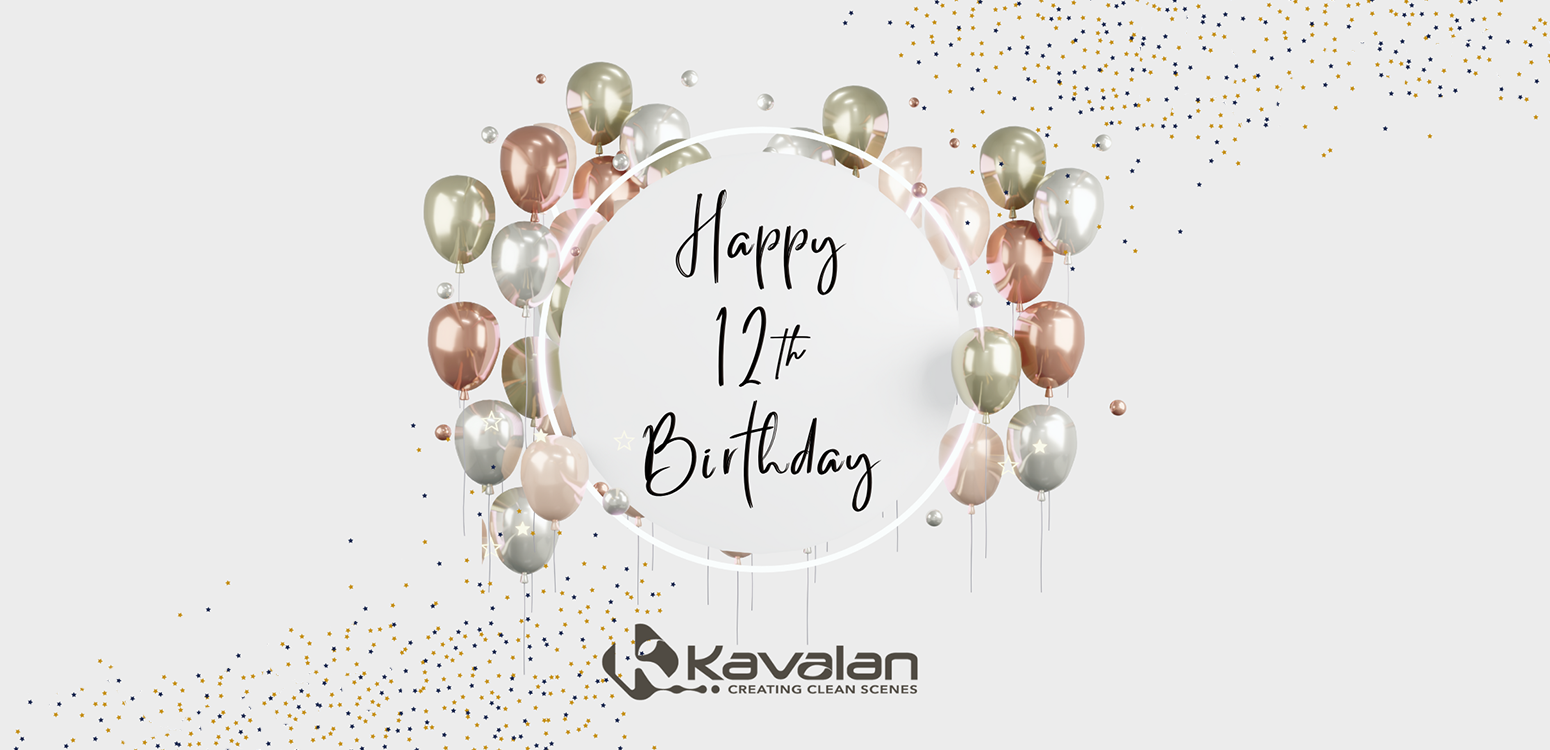 2008: Innovative PVC-free materials
Our strong focus on research and development played a pivotal role in the success of the first generation of Kavalan PVC-free materials. We worked tirelessly to establish eco-friendly practices and sustainable alternatives to traditional PVC banner materials. We knew that there had to be a viable alternative to offer customers in the industry, and Kavalan had the passion and the prowess to deliver this to the market.
2017: A landmark launch at FESPA
The launch of the first PVC-free banner material at FESPA was a huge milestone for Kavalan. The collaborative efforts of R&D and the wider team paid off, and showcasing our innovation and dedication at FESPA grew our credibility and our following. Our materials looked like PVC, performed like PVC, but without the same harmful toxic effects, and our brand had a clear focus on a sustainable future for print. The opportunity to unveil our hard work in Hamburg was a very special moment in Kavalan's history.
2018: Embracing Life Cycle Assessments (LCA)
2018 was a big year for us as we began to embrace LCAs. We knew that obtaining an official seal of approval for our sustainable credentials was important for us, so we tested the waters with an initial Kavalan PVC-free product versus a PVC equivalent for comparison. Of course, our theory was correct: the process demonstrated significantly lower carbon footprint and lower water consumption, thanks to its new water-based biodegradable coating. All in all, our solutions contribute up to 90% fewer pollutants and toxins into the atmosphere and ecosystems than PVC coatings. So, what is an LCA and why is it so important in our timeline? Let us explain. "An LCA evaluates the environmental impact of a product from cradle to grave, analysing the sourcing and processing of raw materials, the manufacturing and production processes, transportation and distribution, usage, and disposal." You can find more information on the LCA process here.
2019: Expanding into Europe
In 2019, we established our European headquarters. It was a big step, but essential to deliver our much-needed materials to European print businesses that share our mission for a more sustainable future. This also enabled us to strengthen our presence in Europe and forge new partnerships with European distribution channels. Many new relationships distribution partners, who have a clear focus on protecting the environment and share our ethos by becoming PVC-free, have been created, with more developing all the time.
2021: Launch of the Kavalan Eco Calculator
Innovation and the continued drive to bring transparency to the industry led to the development of the Kavalan Eco Calculator, the world's first environmental comparison tool for large format banner materials. The supply chain, including agencies, printing companies, and brands alike can use real-time data and insights to equip themselves with the knowledge and data necessary to make informed decisions and minimise their impact on the planet. The Eco Calculator uses five predominant environmental impacts; global warming, water consumption, human carcinogens, PM2.5 (polluted particles), and fossil fuel scarcity for comparison against their preferred Kavalan material. The data, based on Kavalan's LCA process, is provided in a personalised report straight to the users inbox ready for analysis.
2023 Launch of Moonlight River – The Ultimate Low Impact Textile Replacement
Impact reductions are more than just reducing greenhouse gases, environmental toxins, air pollution and human health. It's also about reducing humanity's consumption of the planet's precious resources, especially freshwater, minerals and fossil fuels. Resource reduction is the first stage of any viable sustainability programme and leads to greater impact reductions than any waste management solution. River reduces its overall freshwater water use by a staggering 67% and its overall reduction in consumption of the earth's resources is an even more impressive 73%. Years of R&D and close cooperation with our local suppliers have enabled a new generation of new super eco materials to come on to the market, starting with River.
----------
As we look back on a dozen special years of bringing PVC-free solutions to the print community, we are also reminded that there is a great deal of work to be done for the future and addressing the UNEP's four main challenges to all life on earth: air pollution, environmental toxicity, biodiversity decline and climate change is not the work of one. We will continue to be a force for positive change and continue to strive to push the boundaries of sustainability within the printing industry. Our aim is to support the elimination of PVC not only within the printing industry but altogether. The fight for this will continue. We are excited to see where the next twelve years will take us!
To become a part of the PVC-free revolution, get in touch with our distributors today at GoForKavalan. Also, why not share your PVC-free project with us and tag us so we can share and inspire our community?