Press Release
TAYA Groups signs multi-million-pound exclusive distribution contract with CMYUK to supply PVC-free
2020-09-15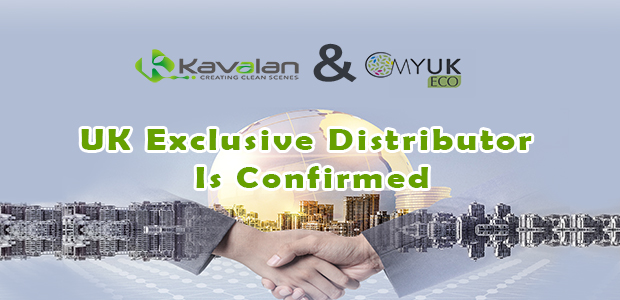 KAVALAN is a supreme product brand of TAYA Groups and the product range demonstrates TAYA's commitment to developing new environmentally responsible products that not only deliver on performance, quality, and price but are manufactured with an emphasis on sustainability. Kavalan is set to become an industry game-changer that will seriously disrupt the traditional PVC banner market. Kavalan replicates the look and feel of PVC, has the strength of PVC, and welds like PVC but, unlike traditional PVC, it is specifically designed for responsible end–of–life–disposal.
Vincent Lin, Vice President TAYA Groups said, "When it comes to distribution we look for a close partnership that shares our philosophy. So when we met the CMYUK team, we were super impressed with its professionalism and dedication to the development of sustainable solutions.
"CMYUK's fresh marketing approach, its comprehension of the technical aspects of a product, and its understanding of product positioning within a wider environmental context will make this a successful and solid partnership for years to come."
Robin East, Group Director at CMYUK said, "We are delighted to be working with TAYA to introduce and develop the Kavalan PVC-free range of materials into the UK and Ireland. It completely matches our mandate to offer the UK's digital wide-format printing industry a wide variety of environmentally responsible materials.
"We are thoroughly impressed by the way TAYA has taken its considerable experience in the manufacture of traditional PVC, leveraging that knowledge into developing Kavalan – a process that has taken the best part of a decade. The result is a revolutionary substitute that is stronger and lighter than traditional PVC and a game-changer for the environment.
"We congratulate TAYA in its onward commitment to developing new eco products. The industry has been crying out for a banner PVC material replacement, and with Kavalan, TAYA has delivered a product that exceeds."
TAYA has an established distribution network around the globe for KAVALAN. For further information on Kavalan's global distribution network and further product information, please get in touch with our helpful sales team on info@goforkavalan.com