Press Release
KAVALAN Extends its Presence with New Signcom Partnership in Northern Europe
2022-11-23
TAYA Groups today announces its latest distribution partnership with Signcom, the leading Swedish supplier of equipment, consumables, software, and services. Signcom will offer the full range of KAVALAN PVC-free large-format media to its significant customer base in Sweden, Denmark, and Finland with immediate effect.
KAVALAN's latest partnership with Signcom is an additional step towards eliminating the use of environmentally toxic PVC banners worldwide. By partnering with KAVALAN, Signcom makes a key contribution to providing the Swedish, Danish, and Finnish markets with high-performance PVC alternatives to traditional PVC materials.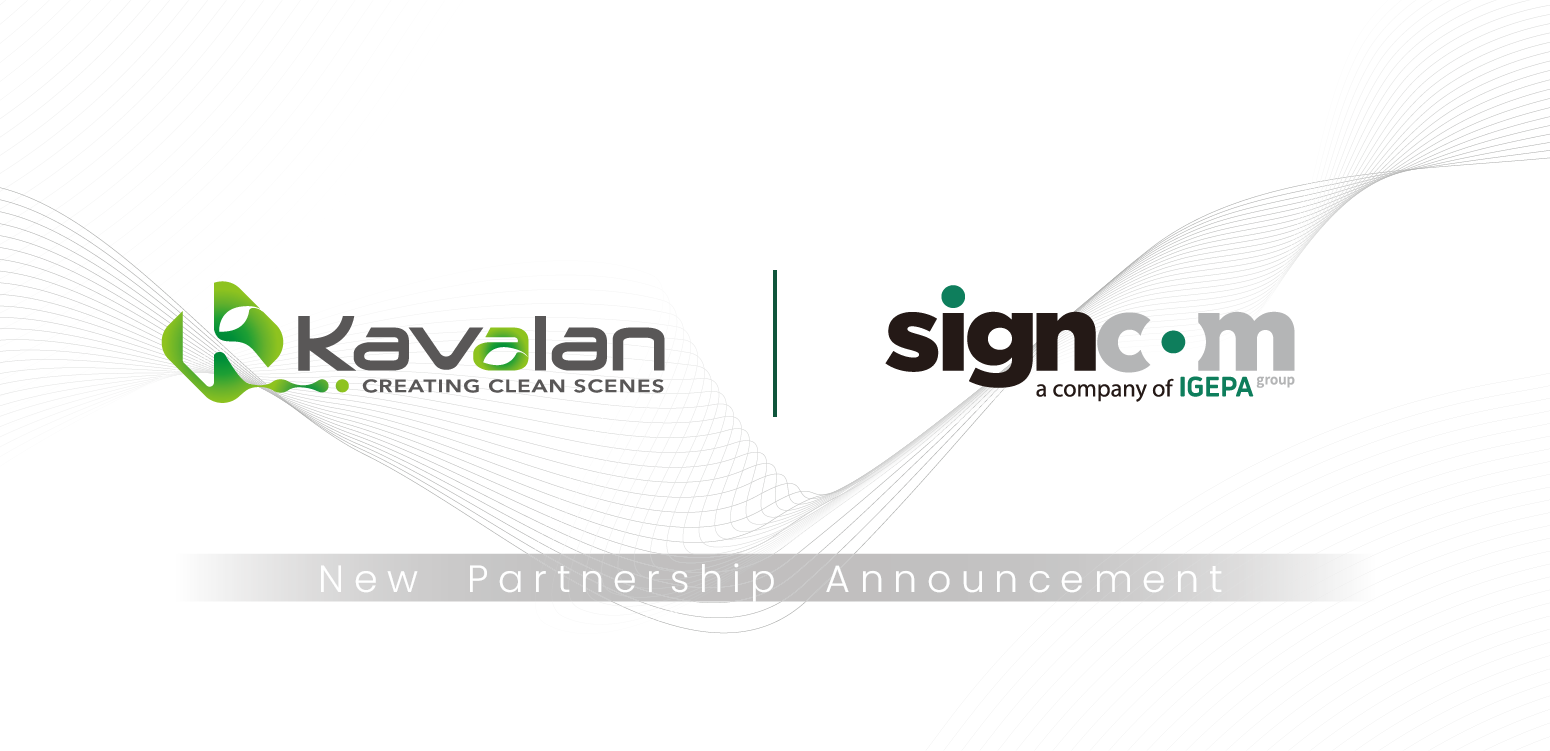 Robert Nyblom, Group CEO, Signcom, comments: "We think the timing is perfect for these three countries. Our customers are ready to switch from standard PVC materials to PVC-free, environmentally friendly solutions. There have been a lot of discussions going on for years, but now businesses are ready to take the step and do something about it. We see that clearly, and so we think the timing is absolutely right for us."
A unique proposition for KAVALAN is its proprietary Eco Calculator tool, which helps companies convey the incredible environmental difference of using KAVALAN products. The Calculator data is based on credentials verified during the Life Cycle Assessment (LCA) process that has been completed on the latest range of KAVALAN materials.
Mattias Söderberg, Business Area Manager VISCOM at Signcom, adds: "The KAVALAN Eco Calculator is a powerful way to educate the industry. The ability to measure and compare environmental impact is so important for us to talk about with our customers, and it's something for our customers to talk about with their end users. That's an important differentiator with KAVALAN, and I think that's where we're able to educate the entire value chain."
Rob Karpenko, KAVALAN European Sales Director, comments: "We couldn't be prouder to be supporting the Swedish, Danish, and Finnish wide-format markets with high-quality, durable PVC-free banner solutions. We're beyond excited to begin our partnership with Signcom and are delighted that their team are equally enthusiastic about joining the KAVALAN family."

For further company information on Signcom, visit www.signcom.se
For further company information on TAYA Groups, visit www.tayagroups.com
For further product information on the KAVALAN range, visit www.goforkavalan.com
To begin your green journey with KAVALAN, contact info@goforkavalan.com
About TAYA Groups
Founded in Taiwan in 1972, TAYA is a world-class producer and exporter of coated printing materials and its products have expanded into a comprehensive line that ranges widely across various industries throughout the world.
For the large format printing industry, TAYA's main focus is the LCA-certificated KAVALAN PVC-Free materials for indoor and outdoor use including, but not limited to the following: advertising billboards, banner flags, posters and digital interior décor. All TAYA's products are produced in accordance with international standards and regulations and have certifications such as ISO9001, ISO14001, REACH, RoHS, 6P and DIN4102-B1, to name a few.