Press Release
KAVALAN Expands PVC-Free Media Availability in Germany with com2C Partnership
2022-10-17
TAYA Groups announces a new partnership with large-format digital print media manufacturer and distributor com2C for the distribution of KAVALAN PVC-free products in Germany. Effective immediately, com2C's German customer base now have access to the entire KAVALAN range of 100 percent clean large-format media.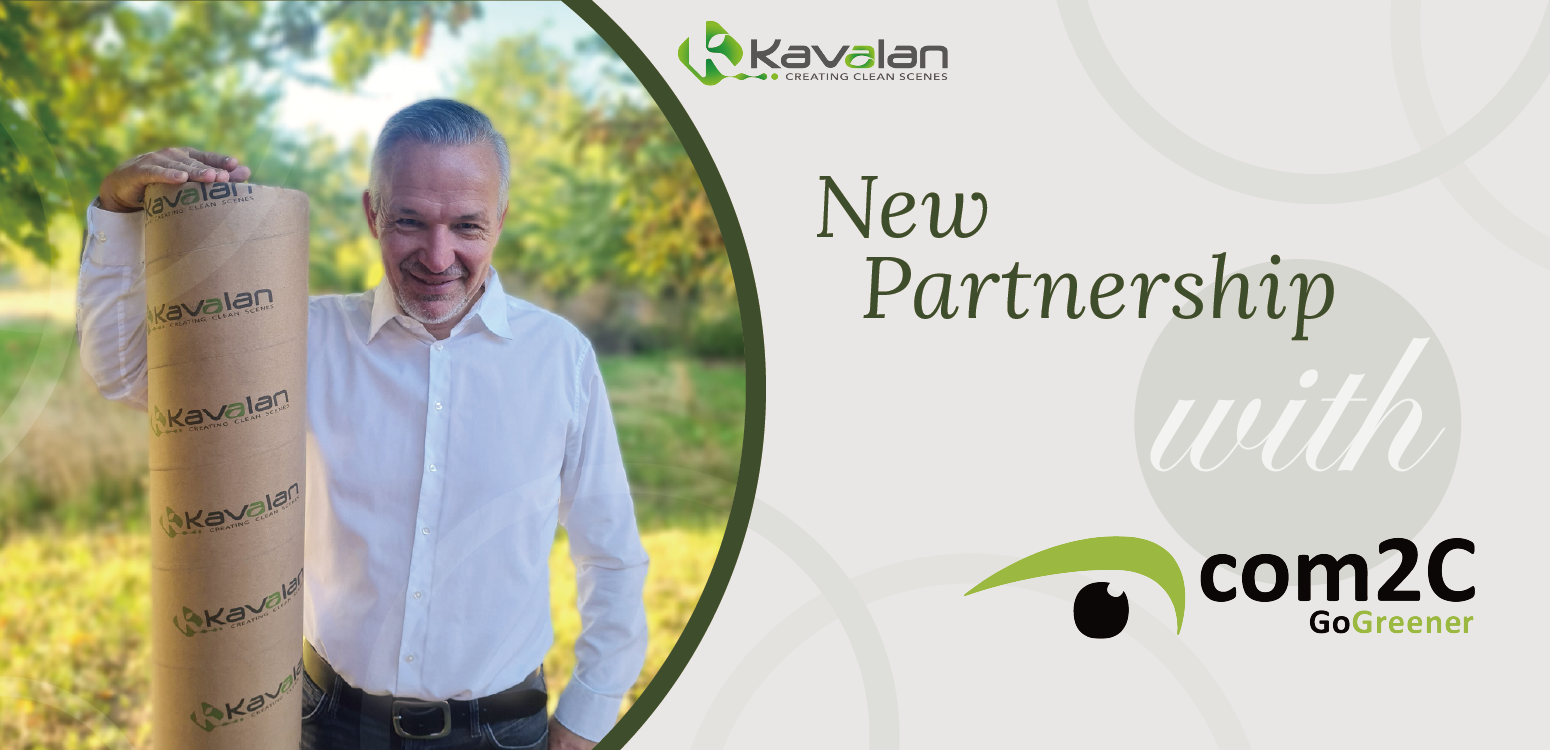 Since com2C was founded in 2006, the business has been building up its environmental portfolio, developing its GoGreener product range which comprises several PVC-free products and 100% recycled materials. Currently 64% of com2C's products have environmentally friendly properties, with plans to continue increasing this figure.
André Kapsa, Managing Director, com2C, says: "We are very happy about the partnership with KAVALAN and convinced that the demand for digital print media with eco-friendly properties will increase in the German market. Having a partner at our side who, like us, consistently pursues a green strategy is a real gain for us and our customers. Right from the start KAVALAN's extensive PVC-free banner range and the company's consistent green orientation were exciting for com2C. KAVALAN is considered as one of the pioneers who reacted to the signs of the times early on."
Rob Karpenko, European Sales Director, Kavalan, comments: "We're delighted to have com2C on board as a partner as we continue to expand our distribution network in Europe. The company's vision for the future both for com2C and the large-format industry is perfectly in line with KAVALAN's mission. We agree that there will soon be no place for environmentally harmful products in our industry, so we are excited to work together to ensure the responsible choice for businesses in Germany is also the easiest, best quality choice."

André Kapsa of com2C continues: "The future of wide-format printing will and must be green. Many end customers are already investing a lot of energy in testing and optimising their products and services for sustainability. Of course, a green advertising message should not be presented on a material that has environmentally harmful properties or is not recyclable. PVC-free is the first stage on this journey to a more sustainable printing world and further green developments will follow."

For further company information on TAYA Groups, please visit www.tayagroups.com.
For further product information on the KAVALAN range, visit www.goforkavalan.com.
To begin your green journey with KAVALAN in Germany, find your nearest distributor in KAVALAN's distribution network.

About TAYA Groups
Founded in Taiwan in 1972, TAYA is a world-class producer and exporter of coated printing materials and its products have expanded into a comprehensive line that ranges widely across various industries throughout the world.
For the large format printing industry, TAYA's main focus is the LCA certificated KAVALAN PVC-Free materials for indoor and outdoor use including, but not limited to the following: advertising billboards, banner flags, posters and digital interior décor. All TAYA's products are produced in accordance with international standards and regulations and have certifications such as ISO9001, ISO14001, REACH, RoHs, 6P and DIN4102-B1, to name a few.