Press Release
TAYA Groups Announces Strategic Appointment To Meet Growing Demand For KAVALAN In Europe
2022-02-01
TAYA Groups today announces a new appointment within its international workforce as Rob Karpenko joins the business as Director of Sales for TAYA Europe.
The newly-created role forms part of a strategic plan to further develop and strengthen the PVC-free KAVALAN brand in the European market, where demand for high-quality, environmentally-responsible materials continues to grow.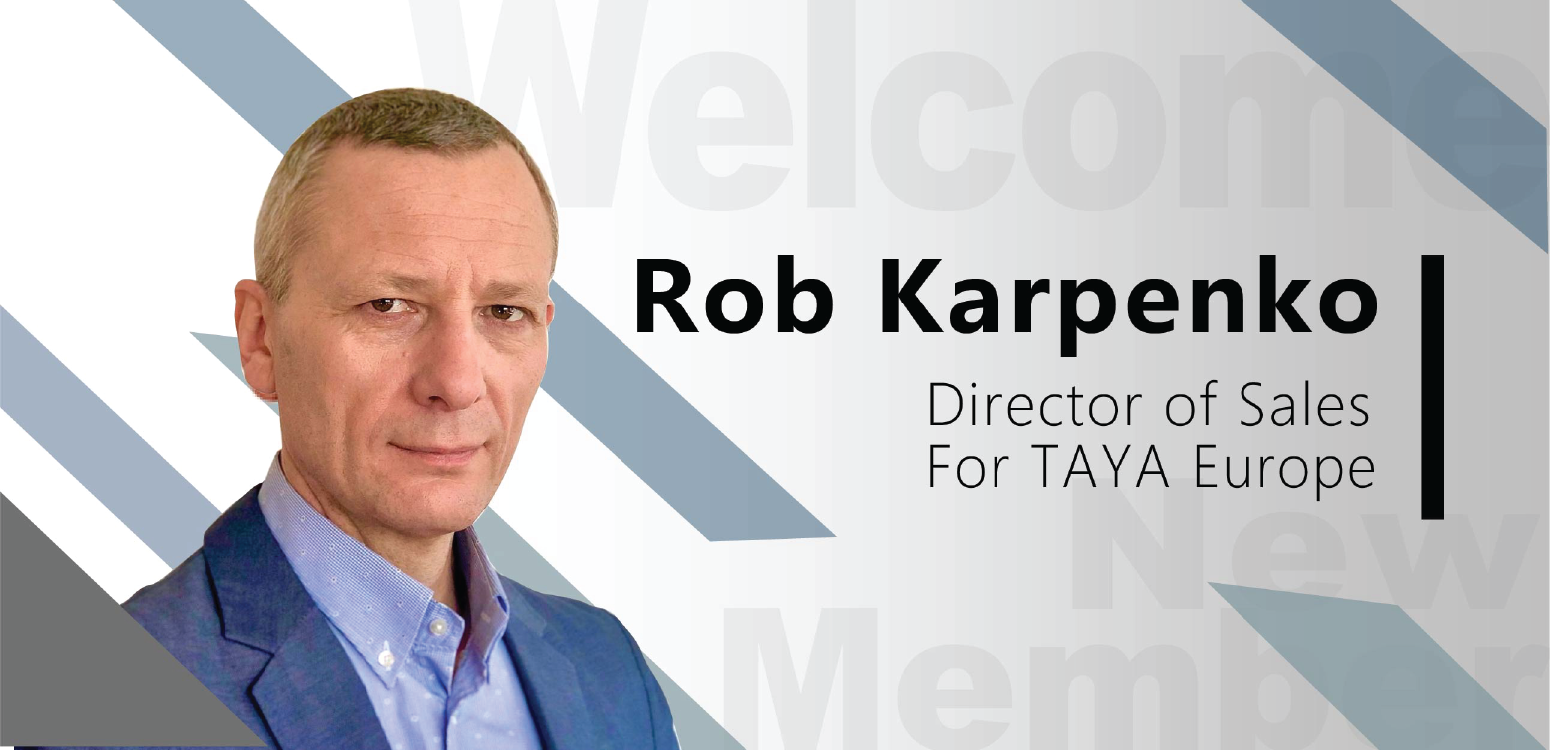 Rob Karpenko brings with him more than 20 years of industry experience, having held a number of Senior international positions with leading Multinationals in the Viscom area. Based in Geneva, Rob will focus on fostering new and existing relationships with KAVALAN partners across Europe, building on the brand's strong reputation and utilising the robust Life Cycle Analysis and Eco Calculator data in order to empower more global businesses to embark on a successful PVC-free journey.
Speaking about his new role, Rob Karpenko comments: "There's no doubt that the KAVALAN product range is the future – the end of PVC is already well underway. The requirement for my new role on the ground in Europe to build on KAVALAN's already stellar results is proof of where the industry is heading. I'm excited to be that person leading the charge in the region and to be working with such a skilled and passionate team."
Vincent Lin, Vice President, TAYA Groups, comments: "We're delighted to be bolstering our presence in the European market and are very pleased to have Rob Karrpenko as the driving force behind KAVALAN's expansion across the continent. We're seeing strong demand globally for quality, reliable materials that don't harm the planet. Therefore it's absolutely the right time to bring an additional champion for KAVALAN on board in Europe, who can continue building strong relationships with our valued international partners."
For further company information visit on TAYA Groups.