Newsletter
Q3 2021 - Exciting Partnership Update. Powerful New Video . the Latest from Taya Vietnam
2021-09-29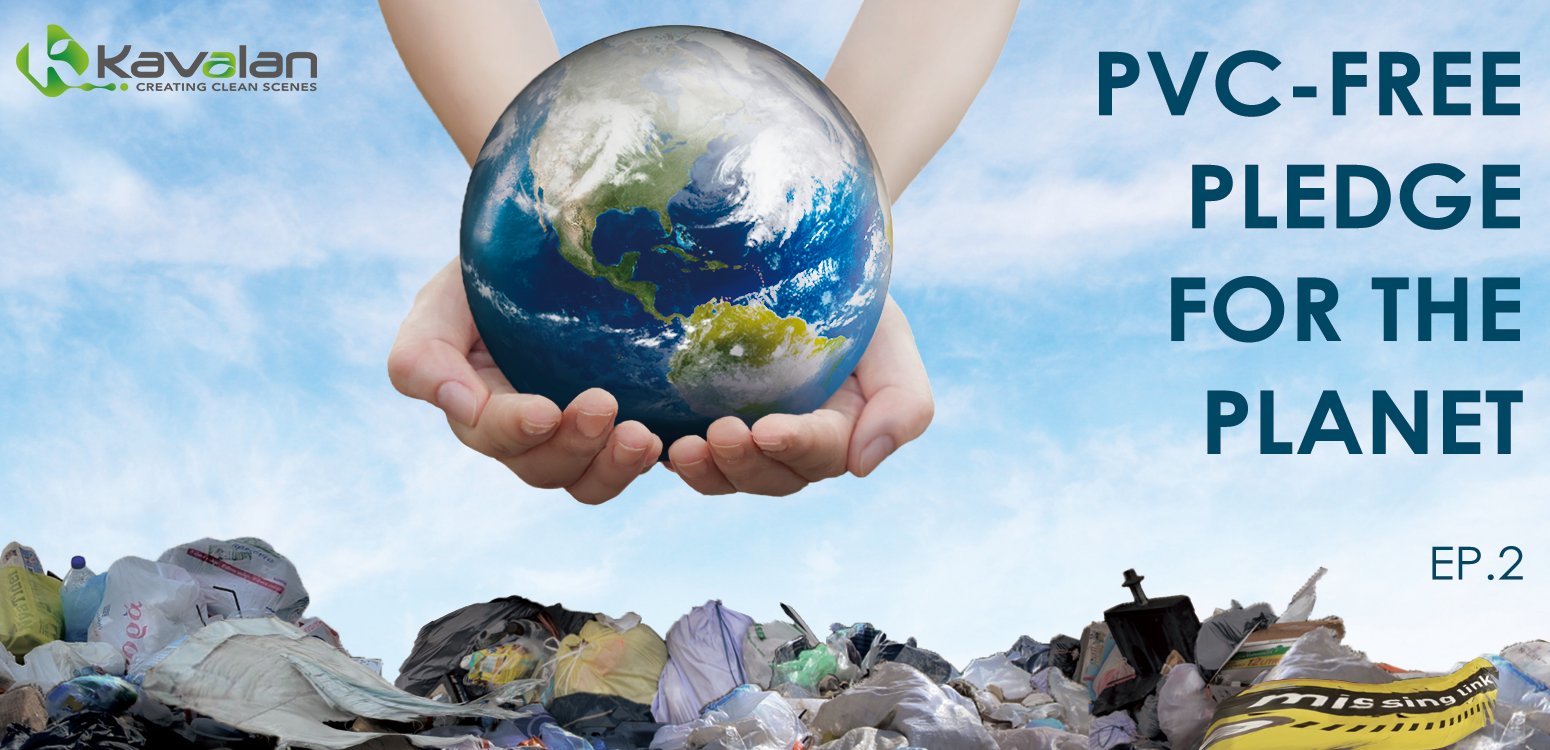 KAVALAN Unveils Powerful Call to Action Against Environmental Catastrophe
When the products we buy claim to be '100 percent recycled', 'eco-friendly', 'sustainable', or 'zero-waste', how do we know we're getting the full story? Taya Groups, creator of PVC-free banner material range KAVALAN, has launched the KAVALAN PVC-Free Pledge for the Planet, a video highlighting the prevalence of greenwashing and how the Life Cycle Analysis (LCA) process can help substantiate these claims.

The video addresses the severity of the climate crisis, and how the wide-format industry can play their part in the crucial effort to reduce the effects. Packed with hard-hitting facts on the realities of our everyday environmental impact, the KAVALAN PVC-Free Pledge for the Planet also contains a message of hope as we work together towards a greener future.
The video also features comments from influential global retail sustainability strategist Steve Lister, who explains the Life Cycle Analysis (LCA) process and why it's such a useful tool for eradicating misleading statements and replacing them with verified data, as well as highlighting Taya's green leadership in the creation of the KAVALAN Eco Calculator. "In addition to global warming, KAVALAN's LCA process shows PVC film is having a pretty devastating impact on air pollution, ecosystems, biodiversity decline, and resource scarcity," Lister explains in the impactful short film.
Vincent Lin, Vice President, Taya Groups, comments: "This video is a declaration of intent that says 'enough is enough'. Our PVC-Free Pledge for the Planet video reflects the huge amount of research and analysis completed on our KAVALAN range of PVC-free products, enabling us to detail with confidence just how much of a difference KAVALAN can make in the wide-format banner industry.
"Not only that, it paints a highly insightful and at times shocking picture of how severe an environmental threat we're facing, and helps us understand how knowing the facts and fighting disinformation can help the banner industry and beyond to protect our planet more effectively."
Key facts from the KAVALAN Pledge for the Planet include:
The manufacturing of PVC banners can use up to five times more freshwater in production than the manufacturing of PVC-free material
Freshwater demand is already outstripping supply, and under current trends, demand for water will exceed supply by 40 percent by 2030
If the entire sales of PVC banner equivalents in Europe in 2018 were replaced by

KAVALAN Sunlight 300

, it could have saved enough freshwater for almost 4 million people for an entire year
10,000 sqm of

KAVALAN Sunlight Light

will save enough fossil fuel to power a BMW 3 series on 12 return journeys between London and Paris
10,000 sqm of

KAVALAN Spiderweb300

would save the carcinogenic equivalent as 10.4 million packs of cigarettes - equivalent to 552 years of life

Watch the KAVALAN PVC-Free Pledge for the Planet now.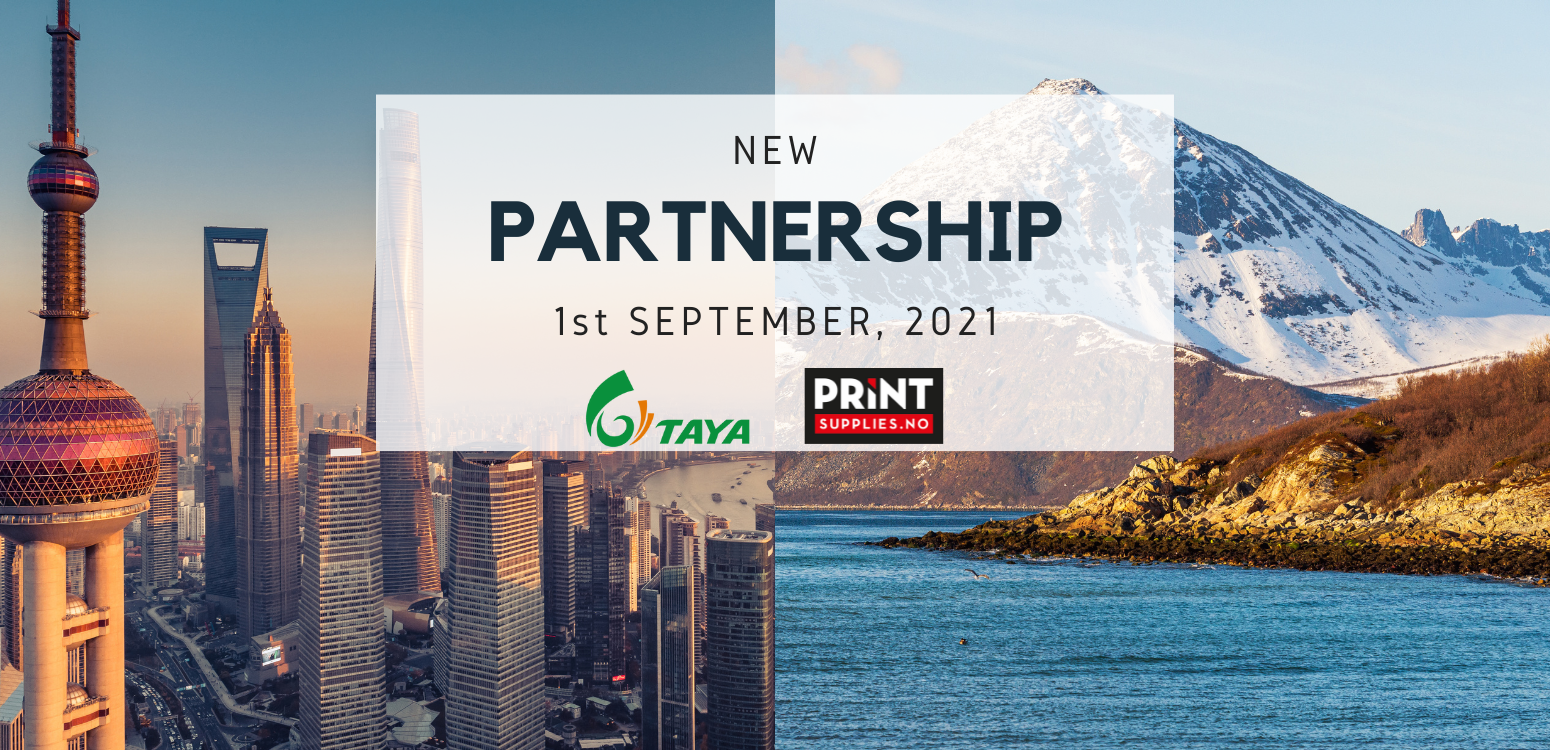 The PVC-Free Revolution Continues as TAYA Groups Announces New KAVALAN Distribution Partnership In Norway with Print Supplies AS
As demand for sustainable alternatives to PVC materials continues to rise significantly across Europe, TAYA Groups announces a new partnership with Print Supplies AS for the distribution of KAVALAN PVC-free products in Norway. Effective from 1st September 2021, the deal will allow Print Supplies AS to offer the entire KAVALAN range of 100 percent clean large-format media to its customer base in the Norwegian market.
The KAVALAN range is a revolutionary PVC-free alternative to traditional banner and textile materials. Offering supreme quality, strength, and performance with none of the ecologically-damaging elements of traditional PVC and a key focus on zero-harm end-of-life disposal, KAVALAN's sustainable credentials are proven and verifiable thanks to the comprehensive Life Cycle Analysis (LCA) process that has been completed on the latest range of materials.
Vincent Lin, Vice President, TAYA Groups, comments: "We are proud to be working with a distributor that is truly excited and passionate about the KAVALAN range. Print Supplies AS are the ideal partner to bring KAVALAN to Norway and give Norwegian businesses the opportunity to use high-performance materials that are safe for the planet."
He adds: "This has been a very busy year for TAYA so far, embarking on new partnerships with KAVALAN distributors around the world and seeing businesses bring to life incredible, creative projects with our products. What could be a better indicator of just how much the tide is turning towards PVC-free material alternatives that deliver quality and sustainability?"
Fredrik Roswall, co-founder of Print Supplies AS, comments: "When we first heard about the KAVALAN PVC-free range, we thought it was too good to be true! However, when we had the opportunity to test the materials, we were blown away by the outstanding printability and weldability. We are delighted to be distributing KAVALAN products to the Norwegian market, and only wish we had started our collaboration with TAYA sooner."
For further company information on TAYA Groups, please visit www.tayagroups.com.
For further product information on the KAVALAN range, visit www.goforkavalan.com.
To begin your green journey with KAVALAN, visit www.printsupplies.no and contact post@printsupplies.no to order your Kavalan samples in Norway, or find your nearest distributor in KAVALAN's distribution network.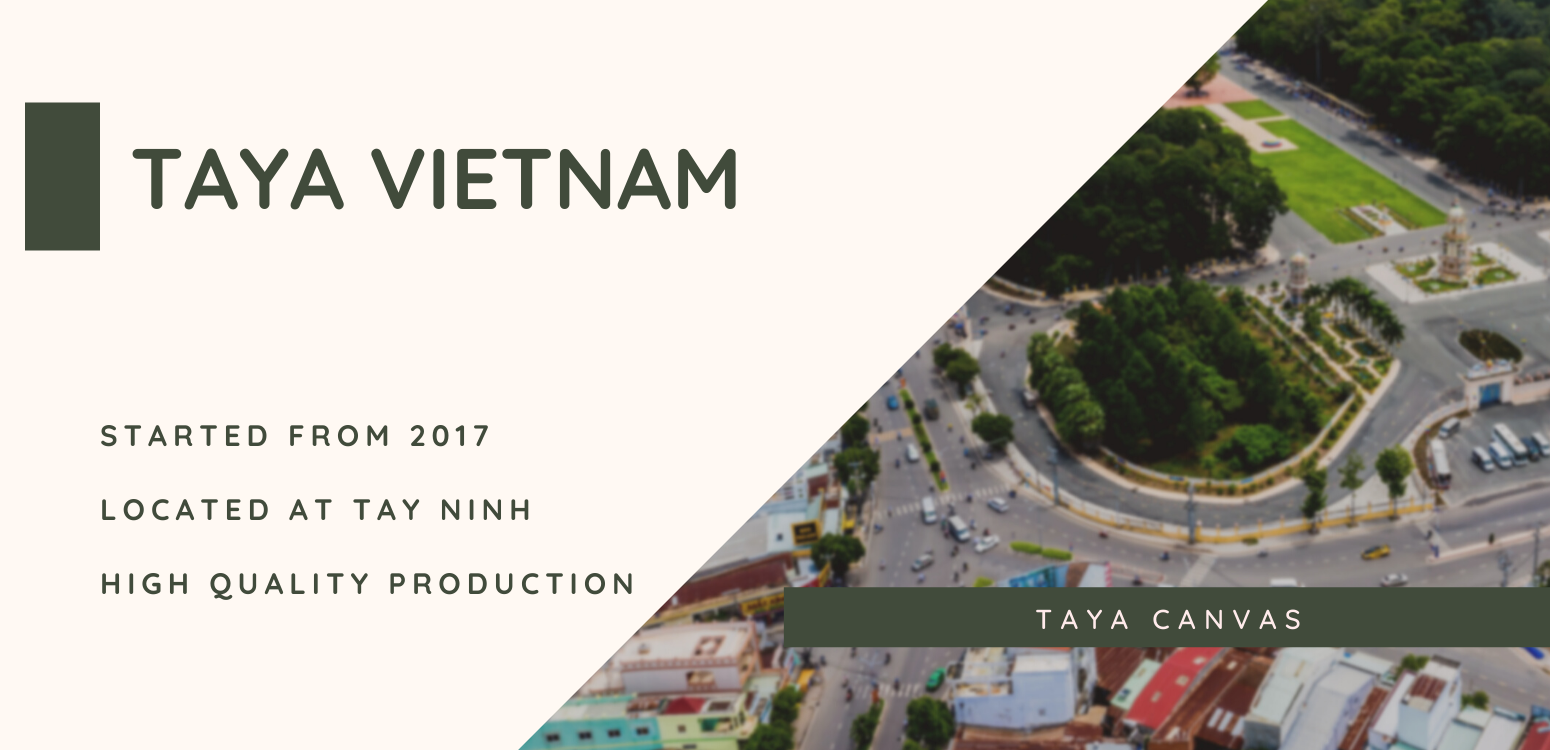 TAYA in Vietnam
Prior to the global pandemic dominated the world's headlines in early 2020, one of the main topics that businesses cared about at the time was the China-United States trade war. As a result a lot of companies have begun to work on their supply chain strategy and relocate facilities to elsewhere in Asia as the fear was that the trade war would lead to a US-China economic 'decoupling'. The management team of Taya foresaw potential opportunities in early 2017 and a new satellite factory was set up later that year in Tay Ninh, Vietnam, to extend its manufacturing network. The manufacturing facility maintains a close link with the existing manufacturing centre of expertise and excellence in Shanghai, and it also meets the needs of customers who require geographical alternatives in terms of manufacturing sites. It also allows Taya to diversify its manufacturing base and improve its cost structure.
The key material manufacturing focus for Taya in Vietnam has been industrial fabric applications including awning and tarpaulin material production for the overseas market. In addition, the material fabrication business for tarpaulin and awning takes 30% of the local market share in Vietnam. Taya will continue to build a global cost-effective manufacturing and logistics network and respond to customer needs on a regional and global basis.
Taya's manufacturing expansion into other Asian countries will bring peace of mind to concerned customers around the globe and their supply chains.