Press Release
KAVALAN Unveils Powerful Call to Action Against Environmental Catastrophe
2021-09-15
When the products we buy claim to be '100 percent recyclable', 'eco-friendly', 'sustainable', or 'zero-waste', how do we know we're getting the full story? Taya Groups, creator of PVC-free banner material range KAVALAN, has launched the KAVALAN PVC-Free Pledge for the Planet, a video highlighting the prevalence of greenwashing and how the Life Cycle Analysis (LCA) process can help substantiate these claims.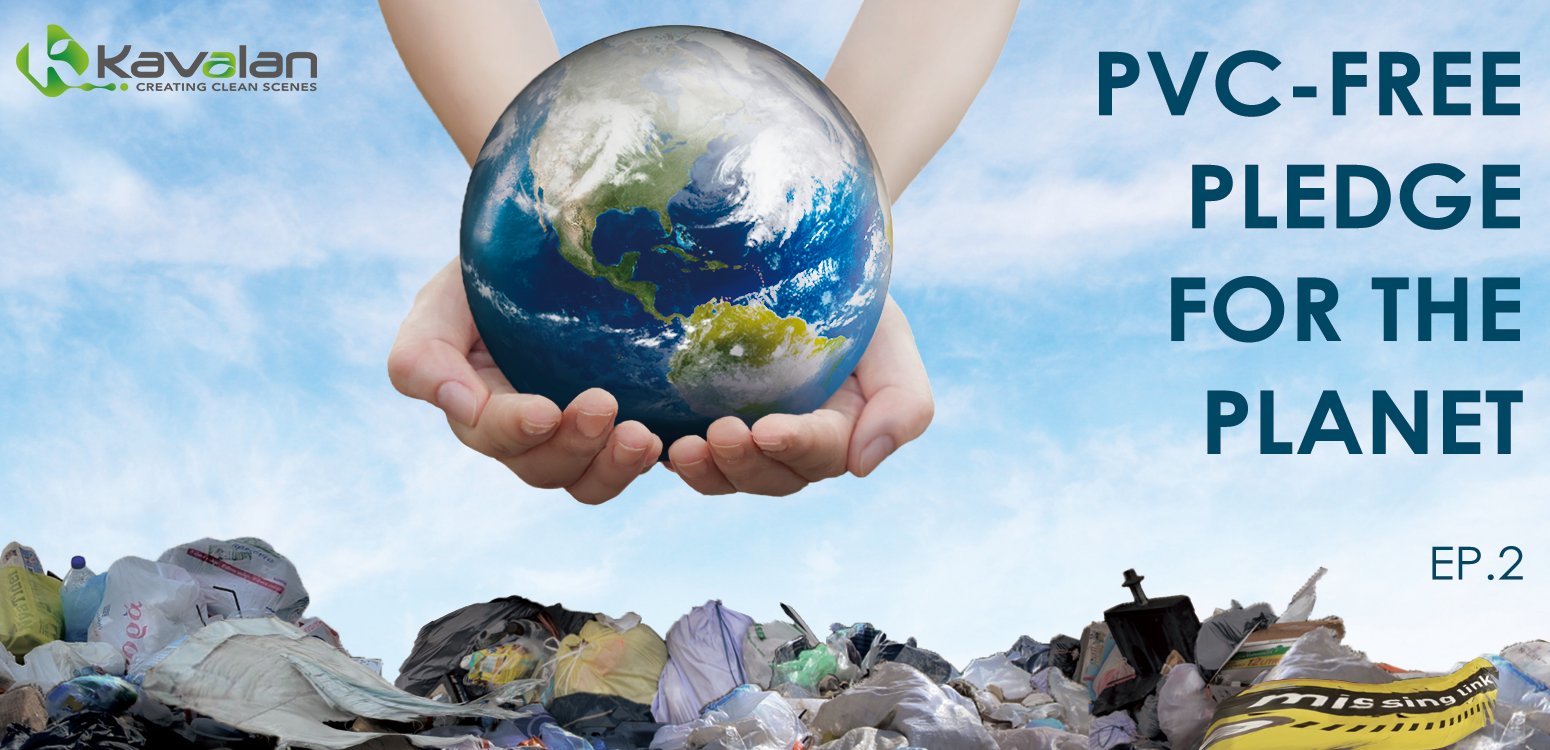 The video addresses the severity of the climate crisis, and how the wide-format industry can play their part in the crucial effort to reduce the effects. Packed with hard-hitting facts on the realities of our everyday environmental impact, the KAVALAN PVC-Free Pledge for the Planet also contains a message of hope as we work together towards a greener future.
The video also features comments from influential global retail sustainability strategist Steve Lister, who explains the Life Cycle Analysis (LCA) process and why it's such a useful tool for eradicating misleading statements and replacing them with verified data, as well as highlighting Taya's green leadership in the creation of the KAVALAN Eco Calculator. "In addition to global warming, KAVALAN's LCA process shows PVC film is having a pretty devastating impact on air pollution, ecosystems, biodiversity decline, and resource scarcity," Lister explains in the impactful short film.
Vincent Lin, Vice President, Taya Groups, comments: "This video is a declaration of intent that says 'enough is enough'. Our PVC-Free Pledge for the Planet video reflects the huge amount of research and analysis completed on our KAVALAN range of PVC-free products, enabling us to detail with confidence just how much of a difference KAVALAN can make in the wide-format banner industry.
"Not only that, it paints a highly insightful and at times shocking picture of how severe an environmental threat we're facing, and helps us understand how knowing the facts and fighting disinformation can help the banner industry and beyond to protect our planet more effectively."
Key facts from the KAVALAN Pledge for the Planet include:
The manufacturing of PVC banners can use up to five times more freshwater in production than the manufacturing of PVC-free materials
Freshwater demand is already outstripping supply, and under current trends, demand for water will exceed supply by 40 percent by 2030
If the entire sales of PVC banner equivalents in Europe in 2018 were replaced by

KAVALAN Sunlight 300

, it could have saved enough freshwater for almost 4 million people for an entire year 10,000 sqm of

KAVALAN Sunlight Light

will save enough fossil fuel to power a BMW 3 series on 12 return journeys between London and Paris
10,000 sqm of

KAVALAN Spiderweb300

would save the carcinogenic equivalent as 10.4 million packs of cigarettes - equivalent to 552 years of life

Watch the KAVALAN PVC-Free Pledge for the Planet now.

About TAYA Groups
Founded in Taiwan in 1972, TAYA is a world-class producer and exporter of coated printing materials and its products have expanded into a comprehensive line that ranges widely across various industries throughout the world.
For the large format printing industry, TAYA's main focus is the LCA certificated KAVALAN PVC-Free materials for indoor and outdoor use including, but not limited to the following: advertising billboards, banner flags, posters and digital interior décor. All TAYA's products are produced in accordance with international standards and regulations and have certifications such as ISO9001, ISO14001, REACH, RoHs, 6P and DIN4102-B1, to name a few.