Press Release
The PVC-Free Revolution Continues as TAYA Groups Announces New KAVALAN Distribution Partnership In Norway with Print Supplies AS
2021-08-31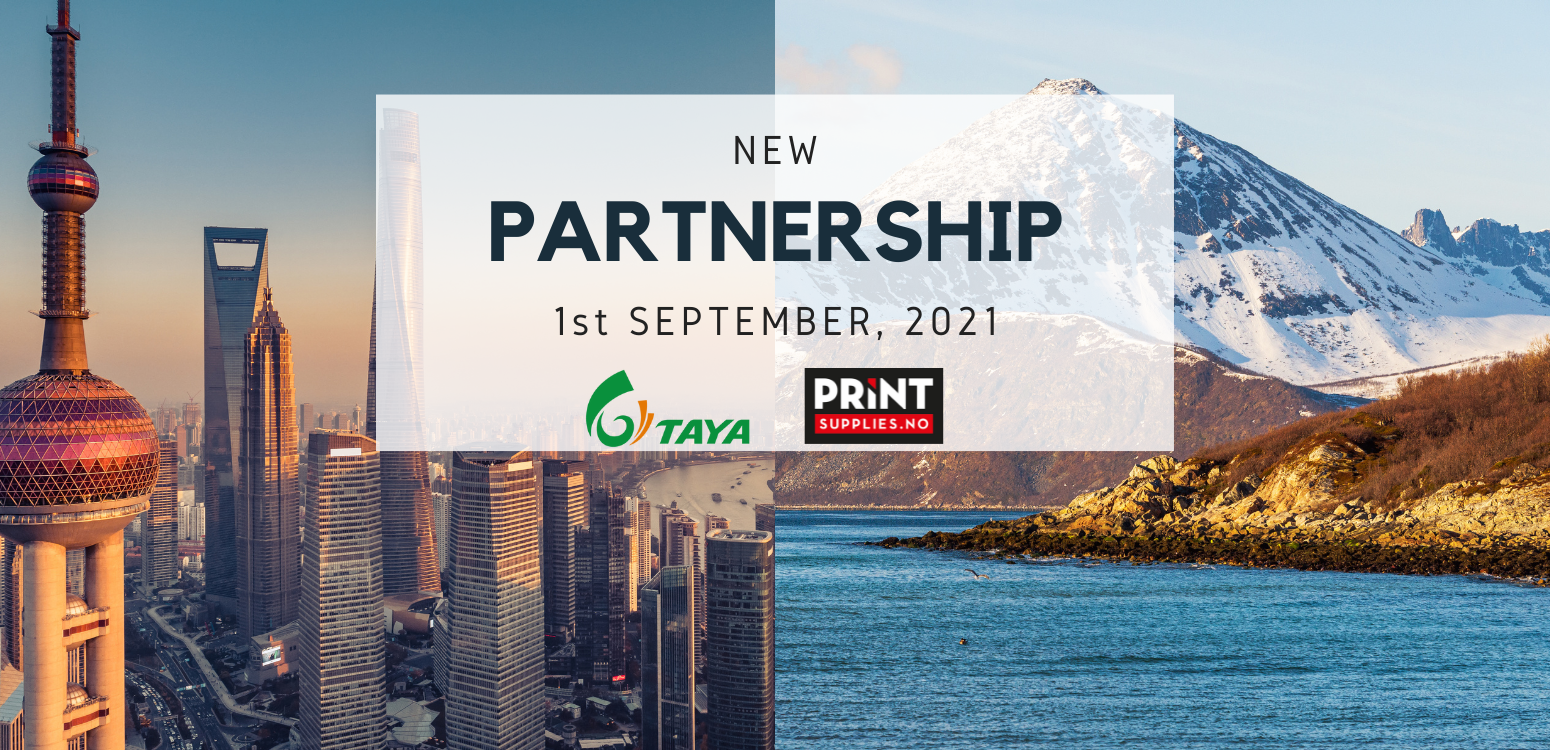 As demand for sustainable alternatives to PVC materials continues to rise significantly across Europe, TAYA Groups announces a new partnership with Print Supplies AS for the distribution of KAVALAN PVC-free products in Norway.
Effective from 1st September 2021, the deal will allow Print Supplies AS to offer the entire KAVALAN range of 100 percent clean large-format media to its customer base in the Norwegian market.
The KAVALAN range is a revolutionary PVC-free alternative to traditional banner and textile materials. Offering supreme quality, strength, and performance with none of the ecologically-damaging elements of traditional PVC and a key focus on zero-harm end-of-life disposal, KAVALAN's sustainable credentials are proven and verifiable thanks to the comprehensive Life Cycle Analysis (LCA) process that has been completed on the latest range of materials.
Vincent Lin, Vice President, TAYA Groups, comments: "We are proud to be working with a distributor that is truly excited and passionate about the KAVALAN range. Print Supplies AS are the ideal partner to bring KAVALAN to Norway and give Norwegian businesses the opportunity to use high-performance materials that are safe for the planet."
He adds: "This has been a very busy year for TAYA so far, embarking on new partnerships with KAVALAN distributors around the world and seeing businesses bring to life incredible, creative projects with our products. What could be a better indicator of just how much the tide is turning towards PVC-free material alternatives that deliver quality and sustainability?"
Fredrik Roswall, co-founder of Print Supplies AS, comments: "When we first heard about the KAVALAN PVC-free range, we thought it was too good to be true! However, when we had the opportunity to test the materials, we were blown away by the outstanding printability and weldability. We are delighted to be distributing KAVALAN products to the Norwegian market, and only wish we had started our collaboration with TAYA sooner."
For further company information on TAYA Groups, please visit www.tayagroups.com.
For further product information on the KAVALAN range, visit www.goforkavalan.com.
To begin your green journey with KAVALAN, visit www.printsupplies.no and contact post@printsupplies.no to order your Kavalan samples in Norway, or find your nearest distributor in KAVALAN's distribution network.