Pressemitteilung
Neue Kavalan Produkte sind da
2020-09-15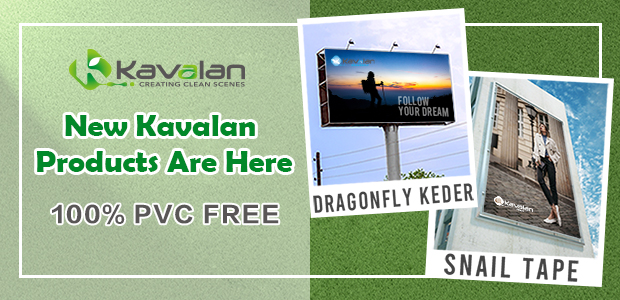 The Kavalan range of products is becoming an industry game-changer and is disrupting the traditional PVC banner market for the large format printing industry. The Kavalan team's advanced R&D ability to resolve clients' problems and its focus on market trends are the keys to the brand's success. To bring added value to our clients worldwide, we are proud to introduce new family members to the Kavalan family: Kavalan Snail and Dragonfly Keder.
Kavalan Snail
To give our clients a peace of mind to produce perfect welds on Kavalan PVC-free products, we are bringing Kavalan Snail to the market.
Snail is a sustainable and innoxious welding tape. Specifically created to weld all Kavalan products for the grand format printing market, Snail tape is PVC-free, easy to use, has superb adhesive strength and is perfect for HF (high frequency) and HW (hot wedge) welding.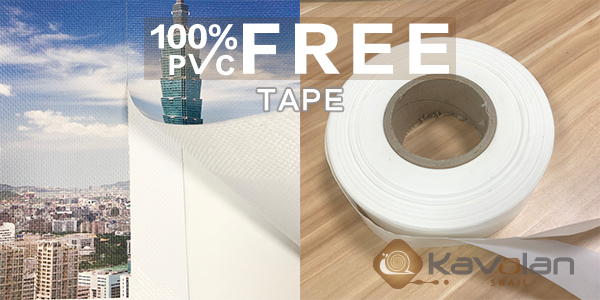 Dragonfly is a light-weight PVC-free keder and is a perfect enhancement for securing outdoor grand format banner applications. Made with Kavalan's PVC-free fabric, the creation of Dragonfly keder completes the whole Kavalan range.
With the complete Kavalan range of products, Sunlight, Moonlight, Spiderweb, Butterfly, Gecko, Snail and Dragonfly, we have now demonstrated that PVC-free materials and consumables are not just a dream but a reality for the large format printing industry.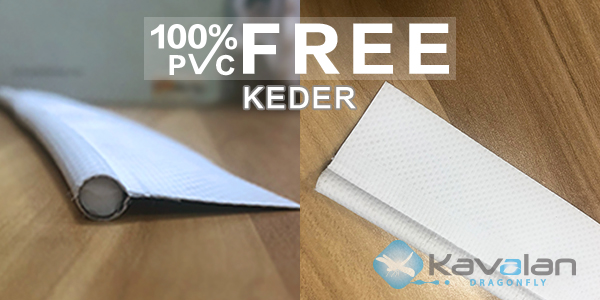 For further product information on Kavalan, please get in touch with our team on info@goforkavalan.com